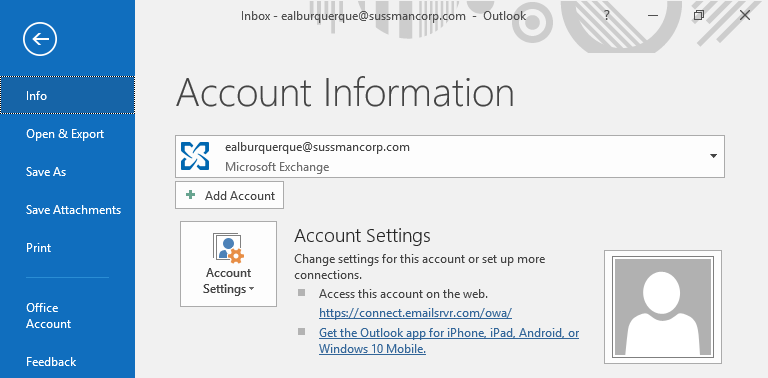 Start by clicking the File tab on top of the Outlook window, then proceed to select Info from the left side bar. Once in the Info screen Click on Add Account.
When you click on Add Account you will receive a "Welcome to Outlook" box. The box will prompt you to enter your email address, please enter your full email address (jsmith@sussmancorp.com or jsmith@mrsteam.com) on this box and click on connect.
After entering your email address, and clicking connect you will be prompted to enter your computer password. Enter your current password, this is the same password you currently use to login to your email and your computer.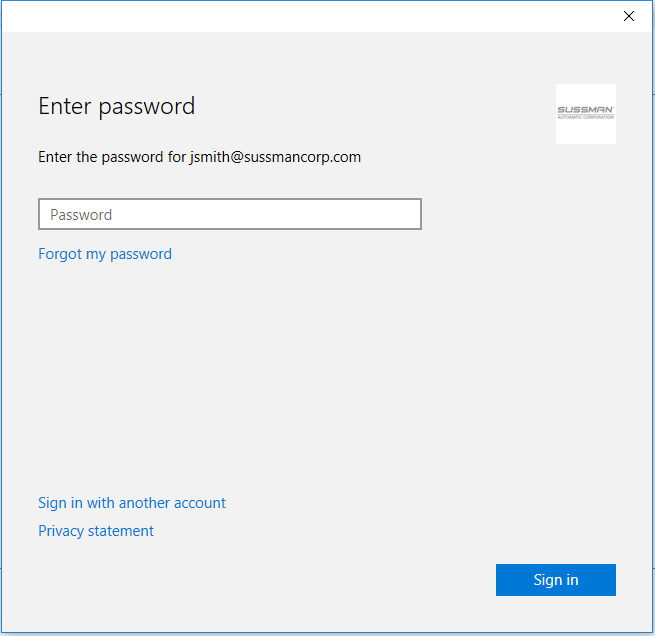 After entering your password you will see a popup screen asking you to enter your Office 365 password. this password is the same password as you entered previously.
Once all the previous steps are completed your account will be ready. at this time you should close outlook, and re-open it to make sure the account is active.
You will be prompted to enter your password the first time you run outlook, enter your password making sure to check the "Remember Password" option. your account is now completely setup.