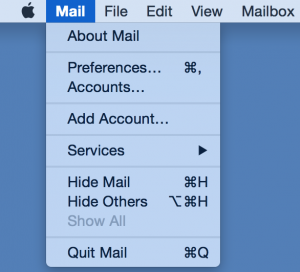 Launch Apple Mail. If you are starting Mail for the first time, the setup wizard will guide you through setting up your account.
If you have used Mail previously to access a mail account, select Mail > Preferences from the menu bar.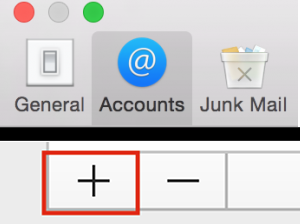 Within the Mail Preferences, select "Accounts".

Near the bottom of the Accounts pane, select the (+) sign to add an account.
 
On the account type selection screen, choose the button by Exchange.
Click Continue to confirm adding the account.
 
Enter the information when prompted into the appropriate fields, including:
Full Name
email address (jsmith@sussmancorp.com or jsmith@mrsteam.com)
Password (This is the same password your currently use to access your email).
Click "Sign In" when you are finished.
After your account is verified, you can select which applications you would like to sync: Mail, Contacts, Calendar, Notes, and Reminders. By default, none are selected to sync. You will need to choose, we recommend choosing Mail, Contacts, and Calendar.
Click "Done" to finalize the account configuration. The choices you made will be configured and will begin synchronizing with your account.